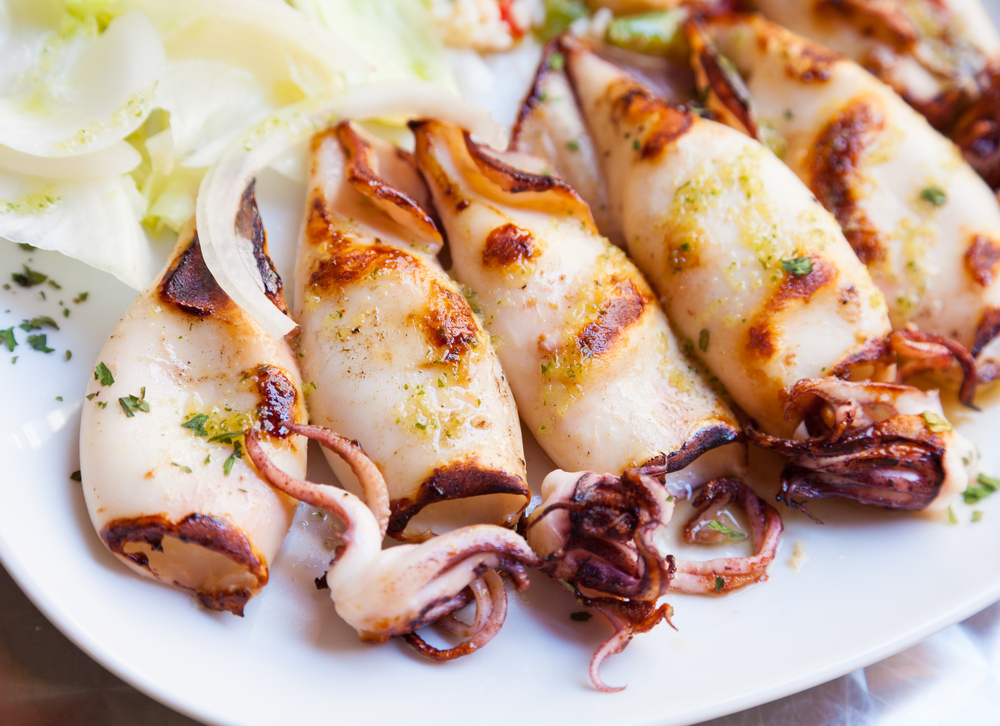 Think of your top seafood dishes, and there is a good chance one of them will include calamari. Calamari is hugely popular worldwide thanks to its geographic abundance, relatively simple preparation, adaptability, and — most importantly — delicious taste. Of course, calamari is the star of the show in many popular dishes like paella, risotto, pasta, etc, but we thought it was time you expanded your calamari cookbook repertoire with PanaPesca USA's top six calamari recipes to try this month.
Although there are more than 300 species of squid, less than 12 of these species will make it onto our plate for culinary use. The name calamari comes from the Italian word for squid and originally referred to a specific species of squid. However, fast forward to today, and calamari has been internationally adopted across the United States and most of the world to encompass squid as a whole.
As winter evenings get longer, the time to stay in and enjoy some good food is upon us. So keep reading to find out more and check out our top calamari recipes below.
How to Choose Your Calamari
When buying calamari, it is important to find the best quality seafood available, like the kind you will find at PanaPesca. If you purchase fresh squid, your squid should have a fresh ocean scent and look clean and plump rather than deflated. Although fresh seafood also works for these recipes, we highly recommend our frozen calamari options.
PanaPesca has a range of frozen calamari options to help save you time and effort. Not only is our calamari all-natural and frozen to lock in the great flavor you would expect from the freshest of calamari, but it also comes cleaned and portioned into convenient ready-to-cook packs.
Health Benefits of Calamari
As well as being incredibly appetizing, calamari also has many great health benefits that you should consider before deciding what recipe to try next.
Not only is calamari a great alternative source of protein and low in calories, but it also contains a range of beneficial vitamins, including vitamins B12, B6, and E. Vitamin B12 and vitamin B6 are needed to help nerve cells and red blood cells, while vitamin E is good for the immune system, alongside selenium, which is also present in calamari.
If this information doesn't convince you to eat more calamari, then maybe check out the following recipes, and you will soon crave it.
Tired of boring salads? Why not try and mix it up with our grilled calamari salad. This delicious recipe combines our calamari tubes and tentacles with fresh salad ingredients and a flavorsome dressing.
Simply prepare your salad with whatever ingredients you like. We went for some lettuce, orange, and bell pepper along with a delicious homemade salad dressing and our grilled to perfection calamari.
If you are looking for a healthy recipe that really focuses on the great flavor of calamari, then this recipe is the perfect place to start.
Calamari is hugely popular in Asian cuisine, so we had to include this Asian-inspired calamari recipe — stir-fried calamari and black bean sauce. This is another dish that makes great use of our conveniently prepared calamari rings and tentacles and combines it with a host of flavors.
This recipe is fantastic, not just because the finished product tastes good but also because it is super simple. All you need to do is add all your ingredients to a wok and saute them over a high heat. Simply serve with rice or noodles, and you have a wonderful calamari recipe that will warm you up this fall.
Okay, so these might be our summer rolls, but there is no reason why you can't enjoy them this fall. These are another great Asian-inspired option for a light and healthy lunch, not to mention the fact that they are incredibly quick and simple to prepare, thanks to our jumbo squid tentacles.
Preparing your rolls is easy; you soak your rice paper until it can be folded, then load it with all your mouth-watering ingredients. Then simply serve with some peanut sauce to add the tasty finishing touch.
If you have ever tried Filipino cuisine before then, you will know it is one of the best out there. Filipino food is always packed with full flavors and mind-blowing seasoning, and this Filipino-inspired calamari recipe is no different. Why not get your hands on PanaPesca USA's jumbo squid tentacles and try something a little different this month.
Simply cook all your tasty ingredients in one pan with oil and serve with rice and bread and have yourself a Filipino feast. Also, if we have just one tip for you, it's not to cook your calamari tentacles for too long, or they will become tough.
You have no doubt tried stuffed turkey or ham, but what about stuffed calamari? The great thing about our baked stuffed calamari is that it is one of those recipes you can make in one dish.
All you need for this fantastic fall recipe is our calamari tubes and tentacles, a selection of ingredients for the stuffing itself, and your baking dish. Put it all together by following our recipe, and voila, you have a great dish that can be served by itself or with rice and beans.
Last but not least, we have another fan favorite when it comes to calamari recipes. If you have visited the Mediterranean, you have probably tried the incredible fried calamari dishes served in the local restaurants. This recipe is inspired by those Mediterranean getaways and makes an incredible side or starter for any dinner party.
Choose from our calamari rings, rings and tentacles, and our tubes and tentacles and simply coat in egg whites, flour, and corn-starch before deep frying them until they are cooked and the color you want. Serve with the dipping sauce of your choice, and you have a wonderfully indulgent dish to look forward to.
So there you have it. We hope you feel inspired and ready to try your hand at one of our unbeatable calamari recipes this month. We know that cooking seafood for the first time can be daunting, but we highly recommend you give it a try.
As we head towards winter, there is no better time to spend more time in the kitchen perfecting your cooking skills. Our calamari recipes are simple and easy to follow, and our sustainably sourced seafood never disappoints, meaning you have all you need for a recipe for success.


Explore the selection of delicious seafood recipes and guides on the PanaPesca blog. You can also check out our shop and get sustainably sourced seafood with free shipping on orders over $150.