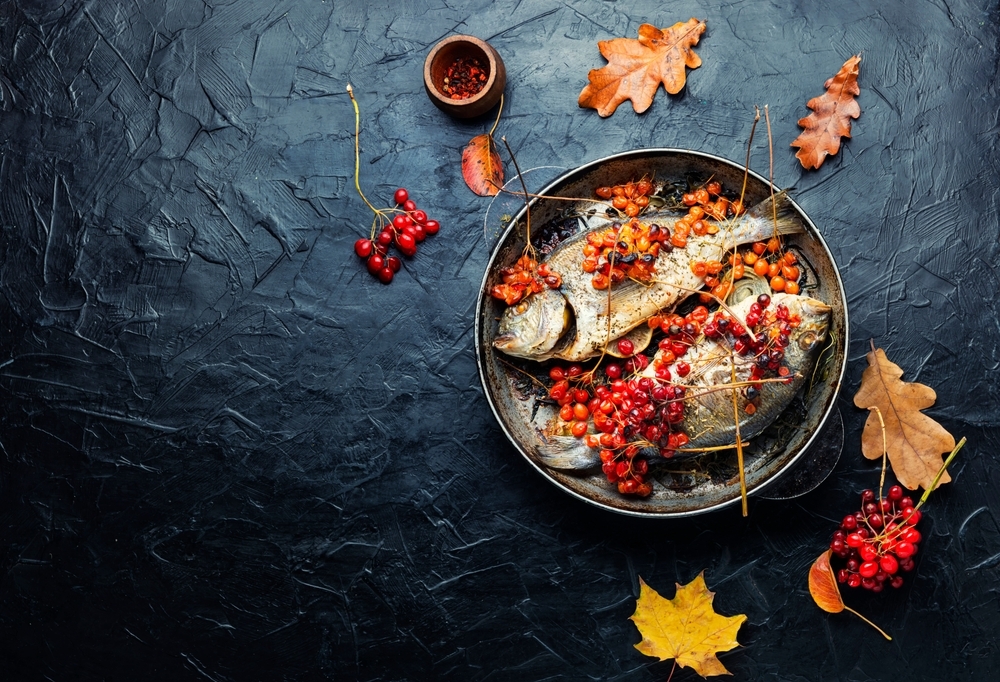 Is there a better time of the year than the holiday season? The festive winter nights, the excellent food, and the gatherings of family and friends all make this time of the year a special time worth celebrating. Of course, before we start looking towards the new year and our resolutions, we can turn our attention to Thanksgiving and all the good food it brings. 
One of the key aspects of Thanksgiving is the sheer quantity of food that we consume over the weekend. Although this day is often known as "Turkey Day" it's enjoyed for its range of delicious side dishes as much as the star of the show. What if you want to try something different this Thanksgiving? Perhaps you want to add some Thanksgiving seafood dishes or even serve something completely different. Check out PanaPesca USA's top nine Thanksgiving seafood dishes and make this year a memorable one.
Appetizers
Starters are key to any good meal. Although you don't want to fill up on food before the main event, we can all enjoy a small selection of appetizers to try. Check out our selection of smaller seafood appetizers.


Garlic Parmesan Baked Oysters
These super cheesy garlic-baked oysters are a Thanksgiving treat that is sure to have you and your family lining up before the main dishes are even out of the oven. After defrosting our Hillman Half Shell Oysters, top them with a mix of parmesan cheese, butter, garlic, and lemon juice before baking for eight to 10 minutes. Appetizers don't come much more simple or delicious than our garlic parmesan-baked oysters. You can even experiment with different cheeses of your choice to make it the best Thanksgiving seafood dish.


Try our Garlic Parmesan Baked Oysters recipe at PanaPesca USA. 



Baked Clam & Artichoke Dip
All good dinner parties need a delicious dip, so why not make it a seafood one? Our baked clam and artichoke dip is the perfect appetizer to get your taste buds tingling and ready for the mains. All you need to do is add premium quality clam meat and artichokes to your freshly made and deliciously cheesy dip before baking to give you the perfect starter to an evening of thanks. 


To find out exactly how to start your Thanksgiving dinner off the right way, check out our Baked Clam & Artichoke Dip recipe.



Clams Casino
Another perfect example of delicious finger food, our clams casino could be one of your new seafood thanksgiving dishes to try this year. This clam dish is simple, yet elegant. It requires top-quality half-shell clams, garlic, pepper, butter, lemon juice and dry bread crumbs to be put together and slowly cooked until tender. 


Enjoy something different this holiday season and learn how to make our Clams Casino recipe.



Main Dishes
Let's move on to the star of the show. You might not be ready to deviate from tradition, but if you are tired of turkey and want to try something a little different, then read on as we show you some of our favorite ideas for seafood thanksgiving dishes.


Yankee Clam Chowder
An American classic, Yankee Clam Chowder or New England Clam Chowder originated in the northeast in New England but has gained enormous popularity throughout the country. This deliciously rich chowder is one of the nation's most popular seafood dishes and the perfect winter warmer for this holiday season. Enjoy with your loved ones, friends, and family, and remember what you are thankful for.
The best thing about this recipe is the easy preparation when using PanaPesca baby clam meat. This already contains natural clam juice, which is sure to bring your Clam Chowder to life.


Check out our Yankee Clam Chowder recipe.



Moules Provençales
If you feel a little more adventurous and want to explore some European cuisine, why not try the unbeatable Moules Provençales? From a nation that invented fine dining and haute cuisine, France now brings us the perfect seafood Thanksgiving dish. Enjoy a main dish bursting with flavor and a side order of French elegance.
This mouth-watering dish may be best served in the south of France, but Thanksgiving is a time to be at home, so let's try and recreate it. As long as you have some high-quality whole shell mussels and a few other easily sourced ingredients, you too can create an unforgettable seafood experience.


Check out PanaPesca USA's Moules Provençal recipe!



Lemon-Parmesan Seafood Risotto
Our final recommendation for a top Thanksgiving seafood main is our lemon-parmesan seafood risotto. Who doesn't love a sinfully cheesy dish stuffed full of delicious seafood?
Once you have thawed and sauteed your conveniently packed seafood mix, you are going to add all your ingredients to a pot, and voila, there you have a mind-blowing thanksgiving seafood dish. Okay, so maybe it's not quite that simple, but follow our recipe, and you can't go wrong. 


Check out our Lemon-Parmesan Seafood Risotto recipe.


Side Dishes
It turns out that "turkey day" isn't all about the turkey. We all enjoy those Thanksgiving sides, but why not mix them up this year with our favorite Thanksgiving seafood sides.


Korean Style Octopus Poke Salad
This exotic fusion dish inspired by Korean and Hawaiian cuisine uses octopus instead of the usual diced fish found in your traditional poke — great for adventurous cooks looking to serve a different side this Thanksgiving.
Unfortunately, many people are too nervous to try octopus recipes because of its reputation as being difficult to prepare. When you buy your blanched octopus tentacles here at PanaPesca USA, it couldn't be simpler, meaning that all you have to focus on is the cooking. 


Why not try our Korean Style Octopus Poke Salad recipe.



Pan-seared Scallops in Butter Sauce
Scallops are always popular seafood on restaurant menus. These mouth-watering mollusks are amazing as a starter or a Thanksgiving side. However, the delicious recipe we have selected for this Thanksgiving is our pan-seared scallops in butter sauce.
This quick and simple seafood recipe needs premium quality scallops, butter, lemon juice, and seasoning, and that is it. Prepare your scallops along with the butter and seasonings using a skillet, and experience an explosion of flavors like you have never experienced before.


Check out our Pan-seared Scallops in Butter Sauce.



Clam & Corn Fritters
It's Thanksgiving, so you already probably have your cornbread in the oven, so why not carry on the corn theme and prepare yourself one of our favorite dishes, in the form of Clam & Corn Fritters? These are a perfect seafood Thanksgiving recipe as they are simple to prep and quick to cook. All you need to do is add your clam meat into your mix of ingredients and then drop them into your hot oil for the perfect seafood fritter.


Check out our Clam & Corn Fritter recipe and complete your holiday celebration with this delicious Thanksgiving seafood dish.


So there you have it. Be thankful for sustainably sourced seafood this year and transform your traditional Thanksgiving dinner into a seafood feast with the help of PanaPesca USA.


For more seafood recipes and guides, be sure to follow the PanaPesca blog. You should also check out our shop and get premium quality seafood with free shipping on orders over $150.